We Love Cleaning Homes In Bryan & College Station, TX! 
Your life is crazy busy, but you really don't want to neglect the house. Where will you find the time? If this sounds like you, you're not alone! To-do lists are long and time is short, but you can still have a spotless house! How? Outsource the housework!!
H&R Cleaning's primary goal is to give you a clean house and free up your time so you can get out and enjoy the things you like to do with the people you love.
Ready to wake up on Saturday morning knowing the house is already clean and the weekend is yours? Call today to get your cleaning services started! You'll be glad you did!
Our Clients Love Our Service & Quality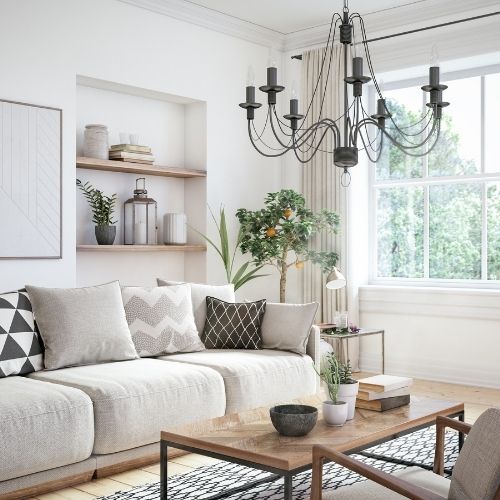 Residential House Cleaning & Maid Services in College Station, TX
H&R Cleaning offers reliable house cleaning services in College Station, TX. We have been serving the Bryan-College Station area for many years. It doesn't matter what type of cleaning tasks you want our team to undertake; we're always standing by with the reliable, efficient residential cleaning services you require.
We have the experience and training necessary to complete the task with ease. When you choose us for your maid services, you'll be able to spend more quality time with your family instead of dedicating all your time to keeping your space clean and healthy.
BCS Professional House Cleaning & Maid Services
Our 5-star ratings are proof of H&R Cleaning's dedication to providing the highest quality cleanings with incredible customer service.
You're Going To Love Walking Into A Clean Home!
Wake Up Relaxed Knowing the House is Clean
Close your eyes and imagine... A weekend to do whatever you want because we did the dirty work for you! Our goal at H&R Cleaning is to give you back your weekend FREE of cleaning and chores. We care about our customers and we want you to live stress-free! Request your quote TODAY so you can start relaxing every day.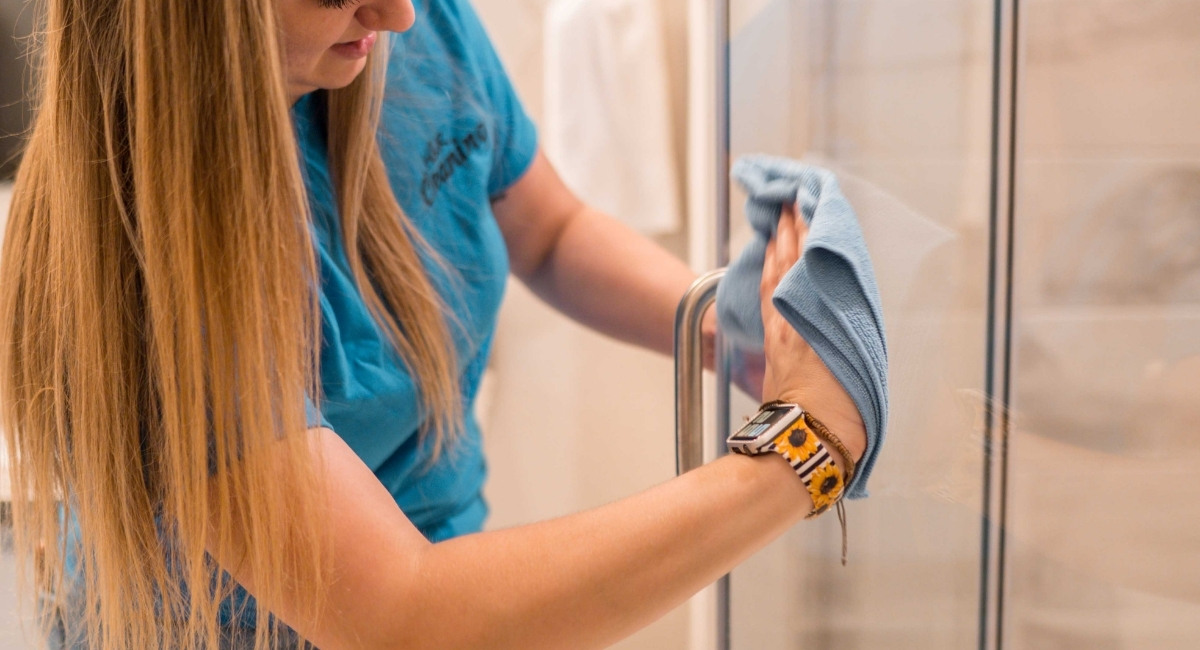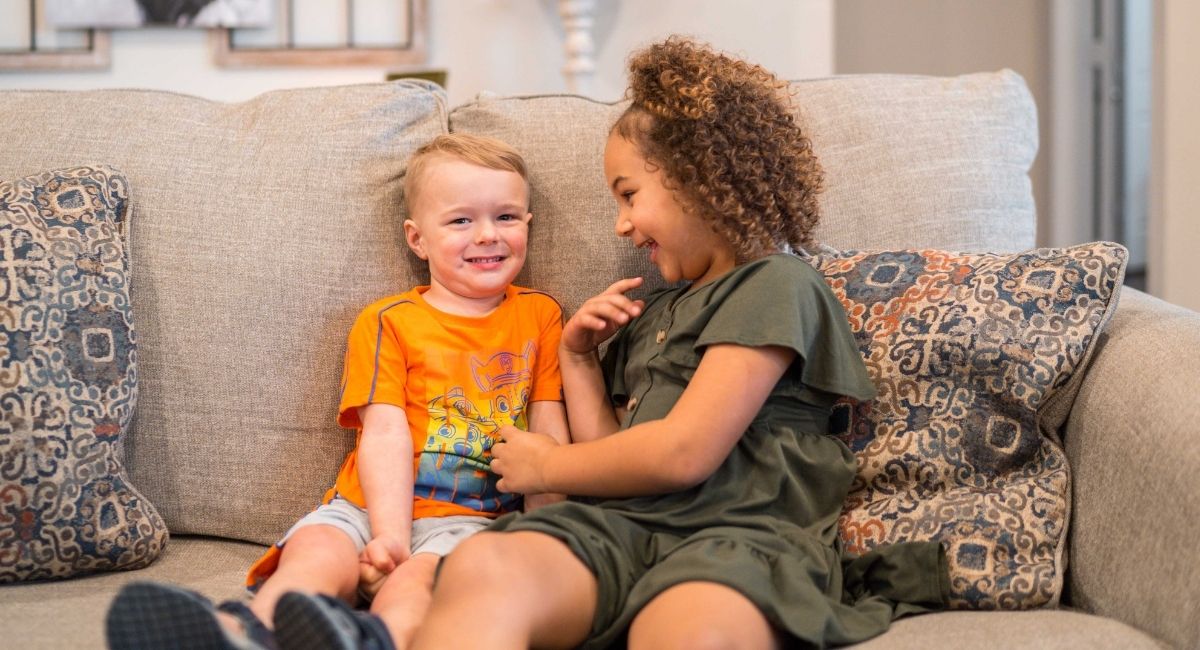 Do More Things You Enjoy With The People You Love
Do your family dinners and exciting weekend plans get constantly postponed because you need to clean your home? H&R Cleaning can help you with that! Spending time with loved ones is important to us, so we want to help you by taking care of those pesky cleaning chores. If you live in or around Bryan or College Station TX, click below to request your free home cleaning quote now.
Our BSC Customers Love Our House Cleaning Services
Request Your Free Quote Now
"*" indicates required fields
H & R Cleaning Is College Station's Favorite Home and Office Cleaning Service!
We Make Booking A Cleaning Super Easy!
Easy is our middle name. We try our best to make dealing with us as easy and friendly as possible. And booking a house cleaning service near College Station, TX is no different. Give us a ring and we will provide you with a competitive quote and get your cleaning scheduled. We try our best to find the perfect day and time that works for your schedule. And, if you ever need to cancel or reschedule a cleaning if you give us 48 hours notice, we will accommodate your needs at no charge. You can also book your cleaning right on this website using our convenient online booking form. Easy!
You're Going To Love Our College Station House Cleaning Staff.
We believe we have the best house cleaning technicians in College Station and maybe, the industry. We are super careful in our hiring practices and only hire people that we feel will be reliable, trustworthy, and willing to go the extra mile for our clients. These values are more important than their cleaning skills because those can be taught. Once hired, each technician undergoes extensive training in professional housekeeping. When we clean your home, we want you to know that a professional did the work.
Our Detailed House Cleaning Services Will Knock Your Socks Off!
Whether you are starting up a recurring maid service or just need a great one-time house cleaning, our deep house cleaning services in College Station, TX is sure to please. Our expert house cleaners are specifically trained to get your home thoroughly and meticulously cleaned. When you walk into a home cleaned by H & R Cleaning, you'll be delighted with the job our fantastic cleaning staff has done for you and your family.
We Back Every Cleaning With Our Reliable Service Guarantee.
We are your hometown College Station house cleaning company and want all of our residential cleaning services customers to trust that when they hire us they can rely on receiving great, high-quality services. While this is our intention, on rare occasions we miss something and we want to assure you that if this were to happen, we would always come back and make it right. We truly are not happy until you're thrilled with your cleaning.
Weekly, Biweekly, or Monthly Recurring Maid Services
If you and your family are too busy to keep your house in the condition you'd like it to be in, call H & R Cleaning. Our mission is to help College Station and Bryan, TX families regain some free time by doing the bulk of their housekeeping chores. When you hire us to clean your home on a recurring basis, we'll come to your house on a regular schedule and complete everything listed on our cleaning checklist. 
With our weekly and biweekly cleaning service, we can handle most heavy-duty cleaning chores like scrubbing the showers and tubs and mopping all the floors. All you'll really need to do is the daily maintenance of picking up, doing the dishes, and such. With either of these two services, you're not going to do much cleaning at all. With a monthly service, you may need to do a little more of the house cleaning between visits, but if our house is less active, you may get by with just some minor cleaning tasks.
Best Deep House Cleaning Services in College Station, TX
Our deep house cleaning services are amazing. You can't even imagine how good it will feel to walk into your freshly cleaned and sanitized home. Our professional house cleaners in College Station are specifically trained to get all those nooks and crannies missed during routine cleaning. We'll clean the top of the fridge, and hand-wash all the baseboards, doors, door frames, and other painted woodwork throughout your home. Every room in the house will be detailed cleaned, dusted, and tidied up. 
Not only do our cleaners do a fantastic job cleaning your home, they'll also sanitize all those surfaces that are touched often. Things like doors door knobs, light switches, and bathroom surfaces can look clean but still be covered in germs. We make sure to get both grime and germs with our hospital-grade disinfectants.
Move In/Out Cleaning Services
If you're moving you definitely want to give us a ring. Moving is such a big job with a lot of coordinating, packing, and planning involved. One thing that is easy to take off your to-do list is cleaning.
Our Move-out cleaning will take care of the old place, making sure it is clean and ready for new tenants. If you're a renter, these services will really help you get your security deposit back! 
Our move-in cleaning services are designed to get your new place clean and sanitized prior to moving in. We'll clean and disinfect surfaces, detail-clean the bathrooms and kitchen, and ensure everything sparkles and is ready for you to move in. We'll even wipe out all the cabinets and drawers so they're also ready for you to begin to put things away.
Our company is 100% committed to your satisfaction. As a local company, we know that our reviews and reputation are what drive our success. We take this very seriously and back every cleaning with a 24-hour service guarantee. In the unlikely event we miss something r you are dissatisfied in any easy with your cleaning, just give us a call and we'll make arrangements to come back and reclean. 
We love when our clients refer their College Station friends and family to our house cleaning service. It's a vote of confidence and we appreciate every referral we get. 
Another thing that matters a lot to us is our reviews. Our reviews are a direct reflection of how our clients see our service and quality. Because we strive to be a "5-star house cleaning service," we always want to earn a five-star review for any job we do. 
Zip Codes served: 76629, 77801, 77802, 77803, 77807, 77808, 77840, 77845, 77878, 77879,
Premier Residential House Cleaning Services in Bryan & College Station, TX
Service Area: Bryan, College Station, Snook, and surrounding areas.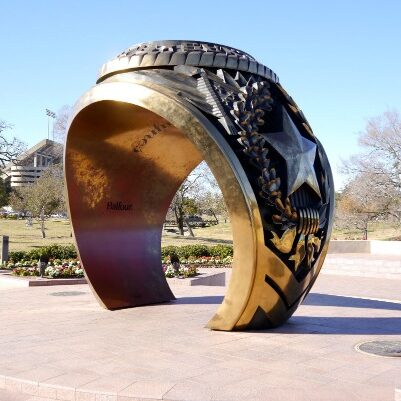 When H&R Cleaning Takes Care Of Your Home, You'll Have Time To Enjoy College Station, TX!
We put together a list of fun things to do around College Station, TX. because you will have ample time now that we have swooped in and started cleaning for you.
You won't forget your night out in College Station at the Northgate Entertainment District. It has an array of things to do. From chill wine drinking to nightclubs, they have it for every mood!
Kinda Candid is a selfie-taking museum that has14 interactive exhibits. They also host events for corporate events, birthday parties, or team building hang-outs.
College Station is home to Peach Creek Vineyards. Located in the beautiful countryside of College Station, they make their wine from 100% Texas fruit!
More Reasons To Love H & R Cleaning
Trusted By College Station Residents
Look no further! H&R Cleaning is the top choice for house cleaning services in the Bryan - College Station (BCS) area. H&R cleaning is a locally owned and operated maid service located in College Station TX. We service College Station TX, Bryan TX, and surrounding areas. Our company is committed to serving this community by proving the absolute best house cleaning services. We hope that you will give us a try. We think you'll be very happy you did!
hire a Great Maid Service and Give Yourself a Much Needed Break!
Hiring a maid service is one great way to enhance the quality of your life! Everyone enjoys a clean house, but no one really has the time to keep it in top-notch condition. And, who wants to spend weekends cleaning the house? Life is short and time is precious so why spend it cleaning? Let H&R do the cleaning while you give yourself time to relax, renew and enjoy!
H&R Cleaning Is Your Best Choice For House Cleaning Services
When you're thinking about bringing someone into your home to clean the house, you want to ensure they are completely trustworthy, reliable, and know what they're doing. That's why it's so important to hire a professional house cleaning and maid service. All H&R Cleaning employees are fully vetted, background checked, insured, and bonded. We don't take any chances in this department! We also provide professional training so all of our house cleaning staff know how to properly clean every surface in your home. Lastly, you can count on us to be punctual and do exactly what we say we will do.