Take Back Your Weekends With Our Professional Maid Services
Just sit back and relax this weekend - H&R Cleaning has you covered! Our goal is to give you back the time you'd spend on cleaning to do whatever you want. No more scrubbing bathtubs, mopping floors, or dusting furniture on a Saturday! We can do that for you every week, every two weeks, or once a month. Let us know what works best for you and we'll send over your personalized quote. Give us a call today or request your quote online!
Weekly - Biweekly - Monthly Maid Services Are a Life Saver
H&R Cleaning is here to make your life easier and we can work with your schedule. We go above and beyond with all of our clients to guarantee complete satisfaction with our services. Our Recurring Services are crucial to keeping your home clean on an ongoing basis. These services can be scheduled for weekly, bi-weekly, or monthly visits to your home. Our cleaning technicians are dedicated to helping you live a clean and stress-free life!
All of our new Recurring clients start with one of our Deep Cleaning Service. This ensures we get your home cleaned to our highest standards prior to maintaining it on a regular basis.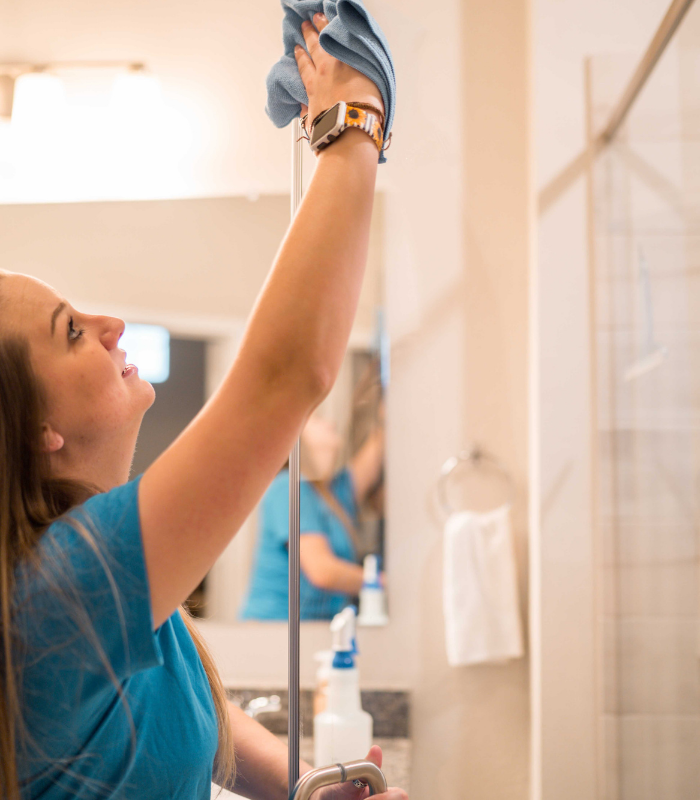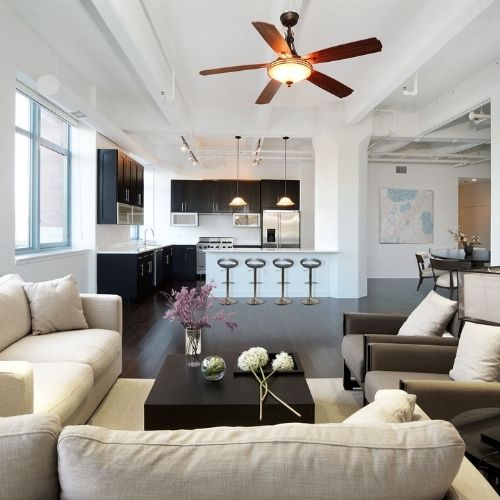 It's Time To relax, the house is clean!
Our recurring maid services are a real treat and will immediately and significantly improve the quality of your life. So many clients tell us they don't know what took them so long to hire a cleaning service, but now that they have, they'll never do back to cleaning their own house.
When we come to clean, our skilled cleaning technicians will follow our cleaning checklist to ensure you always get a consistent cleaning. We also try our best to keep your cleaner consistent so she can learn about your home and your preferences. All of our employees are very friendly, hard-working people. We actually hire for integrity and character and then provide the skill through our extensive training program.
Restore Your Free Time with Residential Cleaning Services In College Station, TX
Most people live busy lifestyles and struggle to keep up with even simple cleaning tasks at home. Instead of spending all your free time cleaning, you can count on H&R Cleaning near College Station and Bryan, TX, to handle your residential house cleaning for you. We're dedicated to providing reliable, trustworthy services to maintain order in your home and a healthy environment. You won't have to worry about keeping your house clean. We'll take care of it for you, so you can enjoy your free time the way you see fit.
Put Our Biweekly or Monthly Housekeeping Service on Your Schedule Because You Deserve a Break!
When you hire us for recurring maid services close to College Station and Bryan, TX, you can rest assured you can enjoy a clean, healthy home for your family. We understand how busy you are and want to make sure you don't have to waste your precious free time cleaning your home. We are available for monthly cleaning services, weekly cleaning services, and biweekly cleaning services that fit your schedule and budget. With our recurring cleaning services, you always know when you can expect our team to clean your home to give you peace of mind. Our maids are background checked, trained, and insured, so you can feel confident in the services we provide. Your satisfaction is guaranteed with a high standard of cleanliness. Let us take the stress and hassle out of routine house cleaning!
We are proud to stand behind our services and offer a 24-hour cleaning guarantee to ensure our customers are getting the best possible clean, every time. If we miss anything simply give our office a call within 24 hours of the cleaning and we will make arrangements to come back and re-clean the areas missed.
Request Your Free Quote Now
"*" indicates required fields