We Can Make Your Bryan TX Home Sparkle and Shine!
Are you tired of coming home after a hard day at work, only to clean your home? At H&R Cleaning, we understand the challenges you face, which is why we offer the house cleaning services you need to ensure you come home to a clean house. Whether you need routine maid services, move-out cleaning services, or deep cleaning services, you can count on our experienced cleaners to handle these tasks for you. We take all the stress out of keeping a clean house with professional-grade services you can trust.
Bryan TX House Cleaning Services
All of our Bryan clients agree H & R Cleaning delivers a high-quality cleaning at a reasonable price.
Hands Down, The Best House Cleaning Services In Bryan TX!
Our team understands you would rather spend your free time relaxing and spending quality time with your family instead of cleaning the house. That's why we proudly offer house cleaning services close to Bryan, TX. Whether you hire us to handle regular maid services to keep your home clean weekly or monthly or you need move-out cleaning services to ensure you leave behind a clean environment for the new occupants, you can count on our professional cleaners to tackle the job with enthusiasm. You won't have to worry about those pesky cleaning jobs when you hire us to take care of your deep cleaning services, giving you a clean, healthy environment for your family.
Weekly, biweekly, or monthly cleaning services to keep your Bryan TX home beautifully clean.
Deep House Cleaning Services
If your house needs some deep cleaning love, our deep cleaning services are a great choice. We'll get your home meticulously clean and looking its best.
Move In / Move Out Cleaning Services
Moving is super stressful and there's a lot to do and coordinate. Take a big load off your shoulders and outsource the cleaning to us. We'll get the old place cleaned up and the new place clean and sanitized and ready for move-in.
Many people hesitate to hire residential cleaning services near Bryan, TX because they think it's too costly or it's their job to keep their homes clean. However, hiring our house cleaning service can eliminate stress and ensure a clean, healthy environment. Below are some of the common questions we receive.
With H&R Cleaning for you, You'll Have More Free TIme To Enjoy Bryan, TX!
On the first Friday of every month from 5:00 PM to 11:00 PM, Historic Downtown Bryan transforms into one huge stage. They have live music, performances, shopping, art demonstrations, and unique & interactive events!
Royal Oaks Alpacas is a ranch with Alpacas (they look like small llamas). They are extremely fun, funny, and cute animals. so very cute to see. They also have a boutique with cute souvenirs for shopping after hanging with the alpacas. Just a fun little place to explore with the family!
There are over 20 miles of hiking, biking, and running trails, multiple campgrounds, and largemouth bass, crappie, catfish, and redfish stocked by Texas Parks & Wildlife!!! The bass caught in this lake is HUGE!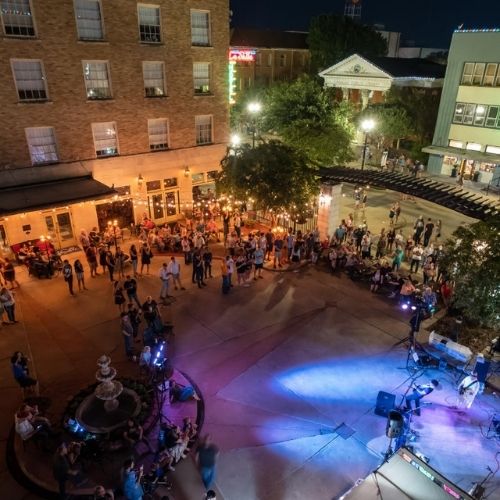 Most Trusted House Cleaning Services in Bryan, TX
H&R Cleaning provides high-quality home cleaning services in Bryan and College Station TX.
Service Area: Bryan, College Station, Huntsville, Snook, and surrounding areas.
Book The Cleaning
You Need Now