H&R Cleaning Will Make Your Bryan, TX Home Shine!
When you finally get home after a long day at work, the last thing you want to do is spend your evening or your weekends cleaning the house. H&R Cleaning understands how busy life can be - let us take all the stress out of keeping a clean house with professional-grade house cleaning services in Bryan, TX.
Our trained cleaning staff will completely clean and disinfect your home, keeping you and your family safe from potentially harmful dust, dirt, germs, and bacteria.
Unbelievable Housekeeping Services in Bryan, TX
Want to know what our Bryan, TX customers have to say? Read through our 5-star ratings and see for yourself!
Everyone's Favorite House Cleaning Service In Bryan, TX!
In Bryan, TX, H&R Cleaning is known for providing dependable house cleaning services. Our friendly and experienced team promises to deliver the high-quality efficient residential cleaning services you deserve.
When H&R Cleaning takes care of the housework, you'll have more time to spend with your loved ones. If you are ready to take back control over your time, give us a call or request a quote today.
If you have any questions about how house cleaning works or what we can do for you, don't hesitate to reach out. Visit our FAQ section for answers to some of the common questions our prospective customers ask about our offered cleaning services.
With H&R Cleaning for you, You'll Have More Free Time To Enjoy Bryan, TX!
On the first Friday of every month from 5:00 PM to 11:00 PM, Historic Downtown Bryan transforms into one huge stage. They have live music, performances, shopping, art demonstrations, and unique & interactive events!
Royal Oaks Alpacas is a ranch with Alpacas (they look like small llamas). They are extremely fun, funny, and cute animals. so very cute to see. They also have a boutique with cute souvenirs for shopping after hanging with the alpacas. Just a fun little place to explore with the family!
There are over 20 miles of hiking, biking, and running trails, multiple campgrounds, and largemouth bass, crappie, catfish, and redfish stocked by Texas Parks & Wildlife!!! The bass caught in this lake is HUGE!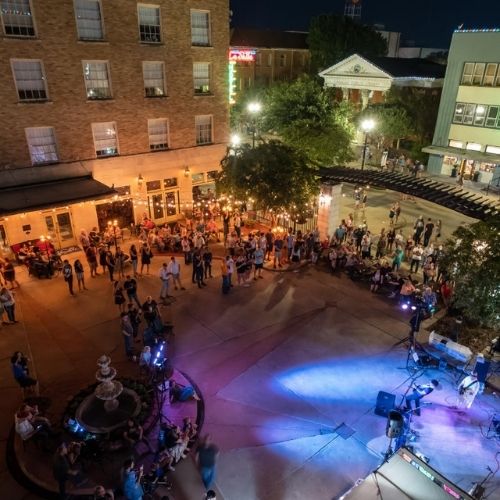 Most Reliable House Cleaning And Maid Services in Bryan, TX
Service Area: Bryan, College Station, Huntsville, Snook, and surrounding areas.